Lipedema Garments and Compression Therapy are pivotal treatment options for Lipedema
Soft Touch Mastectomy is an approved vendor and fitter for Lipedema Garments
Lipedema Garments and Compression Therapy provide a potent remedy for lipedema, aiming to curtail fluid accumulation, boost blood circulation, and diminish swelling and discomfort in impacted areas. Beyond lipedema, these treatments also serve those with varicose veins, lymphedema, and deep vein thrombosis.
Understanding Lipedema
Lipedema is a persistent condition marked by unusual fat deposits in the legs and arms, especially around the hips, thighs, and buttocks. Though often mistaken for obesity, a suite of treatments including compression therapy, lipedema garments, sequential compression pump, liposuction, manual lymphatic drainage, and proper diet and exercise can help manage its effects.
Identifying Lipedema
Symmetrical fat accumulation in legs and hips.
Legs and hips noticeably larger compared to other body parts.
Pain or tenderness in affected regions.
Proneness to bruising.
Challenges with weight loss in affected areas.
Benefits of Lipedema Garments and Compression Therapy
Utilizing garments like compression stockings or leggings applies targeted pressure to the legs. This is essential to curbing fluid buildup, bolstering blood flow, and lessening discomfort and swelling. Such therapy can stall or mitigate the spread of lipedema while enhancing the appearance of affected parts.
Compression varies in intensity, with higher grades applying more pressure. Consulting medical experts, be it physicians or certified fitters, is crucial in choosing the right compression. Properly fitted garments ensure both comfort and the right level of compression.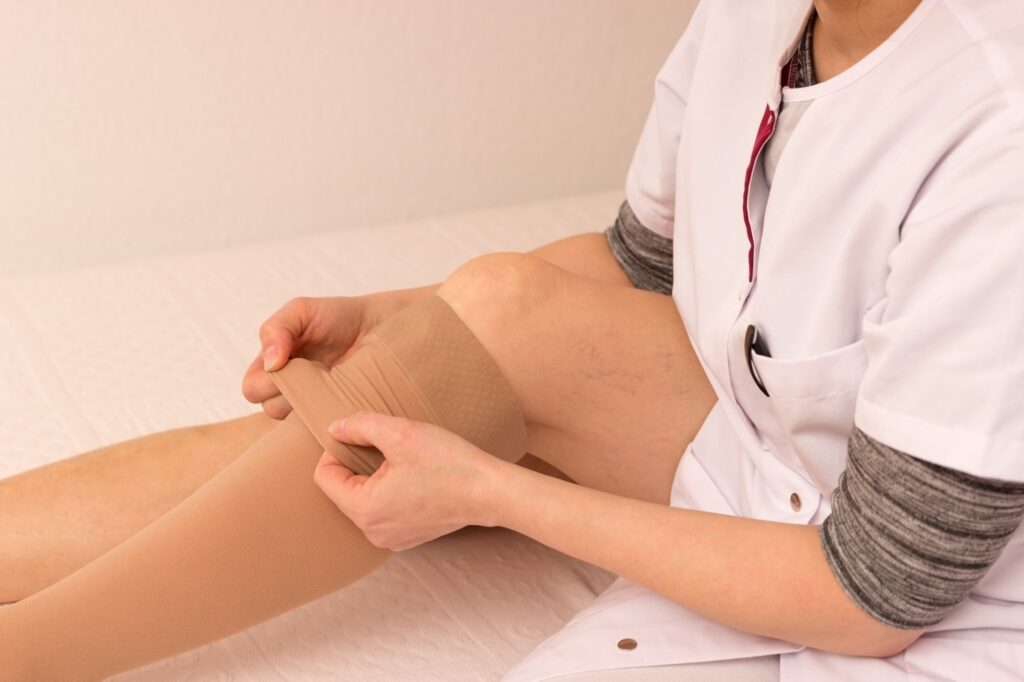 Your Healing Journey
At Soft Touch Mastectomy, we understand the challenges and pain Lipedema brings.
As an approved vendor and fitter of compression therapy garments for Lipedema patients, we are committed to providing tailored solutions with a professional fitting. This ensures accurate measurements and the appropriate compression type/degree, as well as the best style tailored to the individual.
Lipedema might be challenging, but it needn't dictate your life.

JOBST Medical Compression
JOBST® specializes in improving the quality of life for those suffering from venous & lymphatic diseases.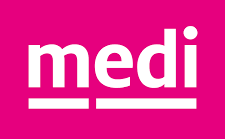 Medical compression stockings for men and women
Mediven compression stockings for your everyday, daily needs. Several choices of products, classes, compression and colours in a variety of styles that match your lifestyle.
Lymphology
Medi offers a complete range of compression knitwear, 4 choices of circular knit and 4 choices of flat knit, always aiming to offer a variety of choices that best meet the needs of the patient.
CircAid by Medi
Measured Inelastic compression therapy for venous disease and lymphedema.

The Marena Group
Marena provides medical-grade compression wear, featuring post-operative garments, compression shapewear, compression activewear, and more.

Lymphedema Compression Garments from Juzo
Large selection of Lymphedema compression garments and support stockings, compression tights and a wide variety of other medical products is exemplary and assists patients with oedema, varicose veins, thrombosis, as a preventive and during sports activities.
Compression Stockings and Support Hosiery
SOLIDEA has revolutionized the concept of elastic stockings, offering collections of graduated compression fashion stockings and tights that combine prevention of circulatory disorders with elegance, softness and a stylish perfect fit.

Lymphedema Products
Sigvaris compression solutions help you to go easily through your day. To feel strong and secure. They give you the comfort to do everything you want, and they cater to your way of life.
Thuasne Lymphedema Compression Garments
Thuasne endeavours to constantly perfect its products, in order to meet the expectations of today's patients – who have become "actients" or active players in their own health – and offer them appropriate treatment solutions.

Fast'n Go Hybrid Bandaging
Fast'n Go Hybrid Bandaging is the first single-layer multi-component hybrid bandaging kits designed specifically for self-bandaging and homecare.

LIPOELASTIC Post-Operative Compression Bras
Premium post-surgical compression garments for liposuction, tummy tuck, breast augmentation, mastopexy, fat grafting, gynecomastia, brachioplasty, and more.